We hope to make this Website an important information source for school music in West Virginia. Check back often for updates. MENC has changed its name. For more information, go to NAfME.org. WVMEA has a Facebook page and you can follow WVMEA on Twitter @WVMEA. To find out how to join the arts education listserv, click here.
WVMEA's 2014 Conference will be held at Oglebay Park in Wheeling on March 20-22. For more information, or to apply to be an Honors Ensemble, please go to the Annual Conference section of the Website. Also, Solo & Ensemble information can be found here. Our online magazine Notes A Tempo can be found at www.notesatempo.org
We have links to the Teach 21 Website and other WVDE Fine Arts resources and also to the U.S. Army Band Online Master Classes. There are articles about the history of music education in our state in our online archive of Notes da Capo, and state and national organizations can be found under Music Links. Information concerning WVMEA Project & Workshop Grants and the Bugle Bill fund are also available.
Please feel free to send in any additional information that you believe would be of interest to Music teachers, students and other individuals living in our state. Our Website address is www.wvmea.org
wvmea
wvmea
For MIOSM Information:
wvmea
wvmea
For Information about Tri-M: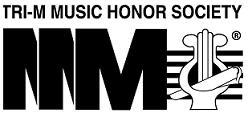 wvmea
wvmea
Please send any
comments, questions or
other information here>.